SMART TOOTHBRUSH FOR smiles
2012
PROJECT DESCRIPTION:
Redesign the toothbrush to influence behavior change in kids.
SAM'S ROLE: Interaction & Service Designer
PROBLEM & OPPORTUNITY
One in three kids in Asia suffer from cavities.
What will make kids want to brush their teeth regularly, instead of viewing it as a chore?
SOLUTION:
A digital character in a physical form factor of a toothbrush simulates the rapid decay or quick recovery in oral hygiene.
When the kid brushes twice a day, the character is happy and dances with its healthy teeth. If the child forgot to brush their teeth, the character cries and looses its teeth.
ACTION (Sam's Area of Responsibility)
Rapid, concept design and prototype.
Sam is great at designing...
User Flows for Gamification
Interaction for Engineering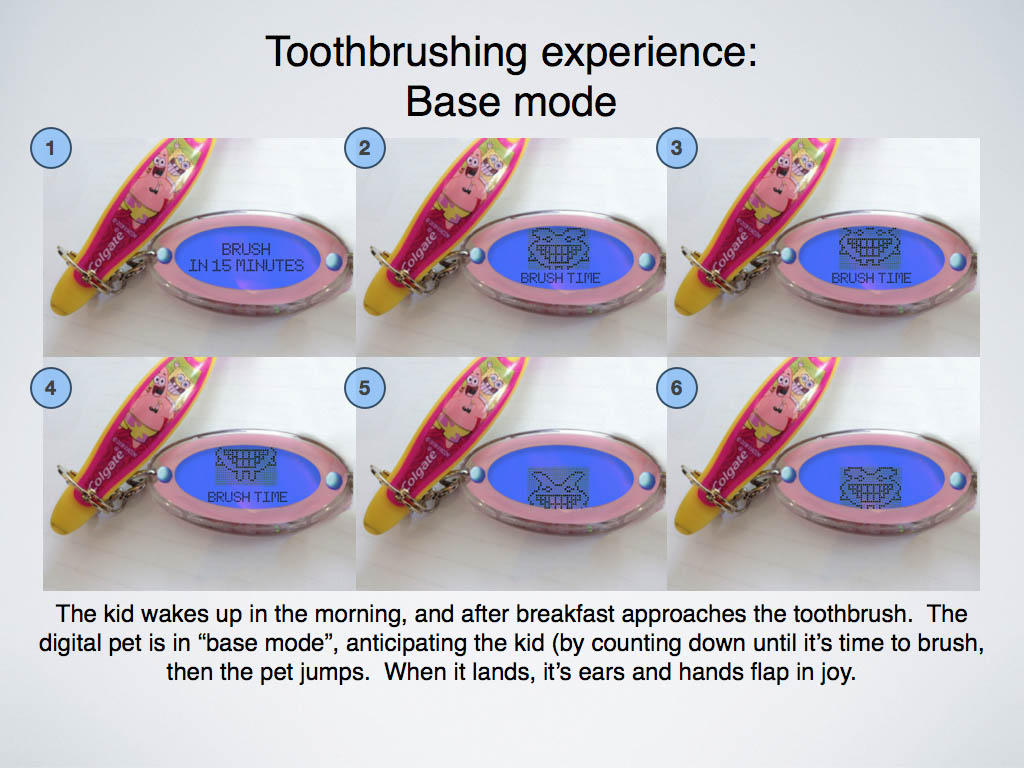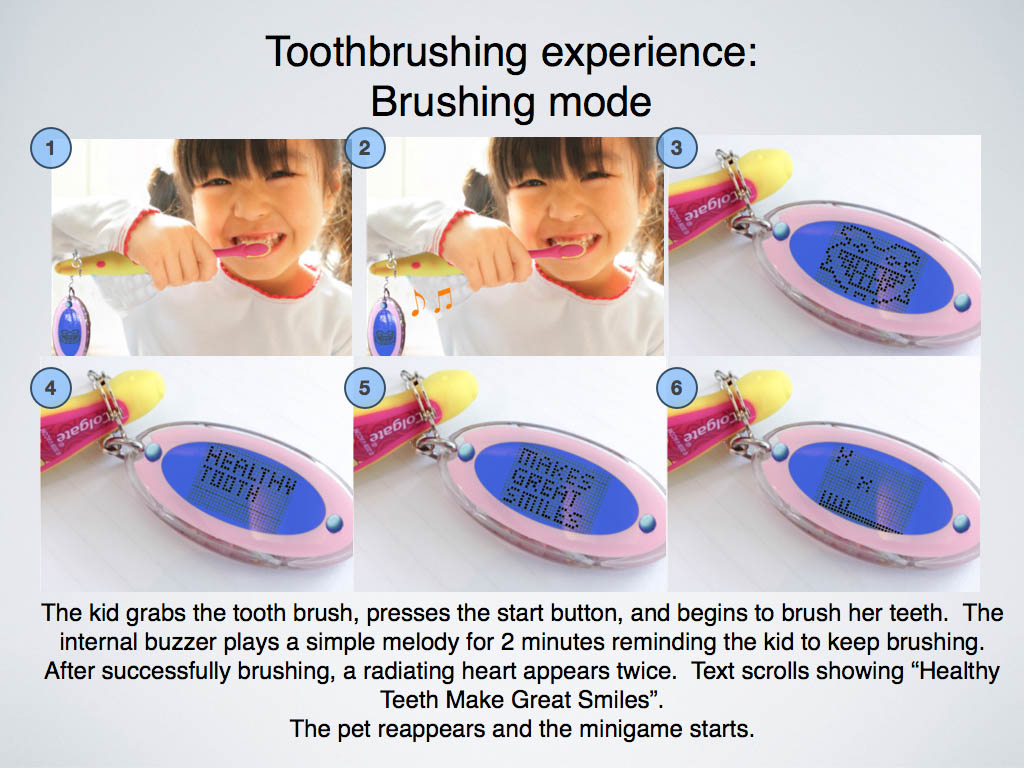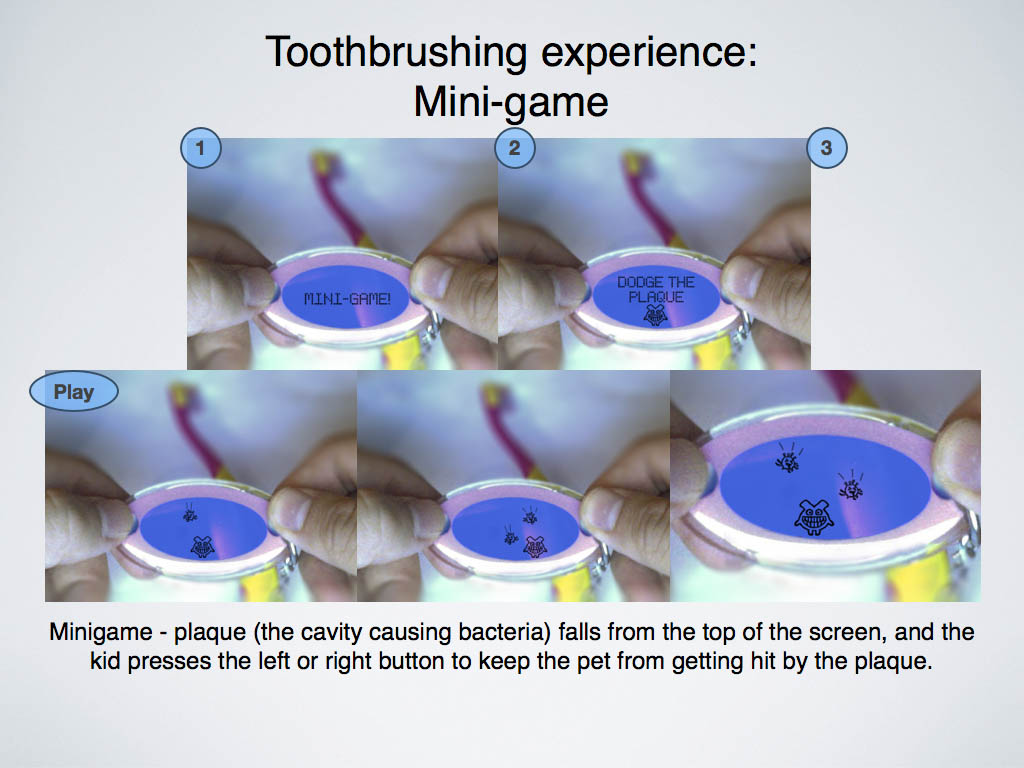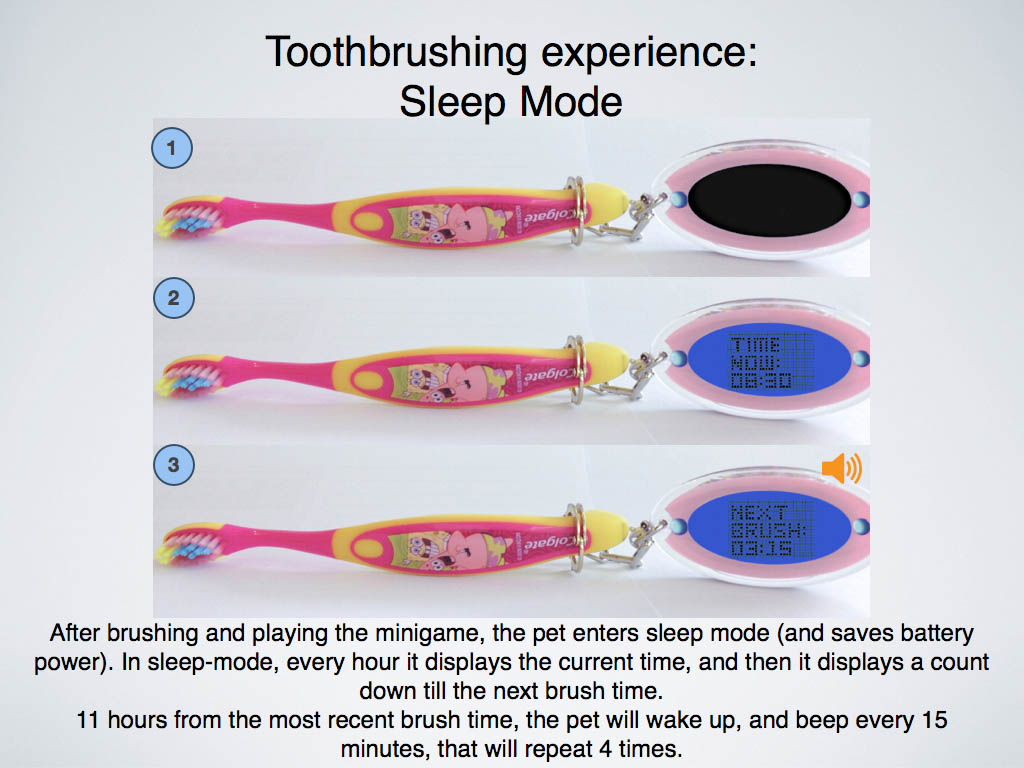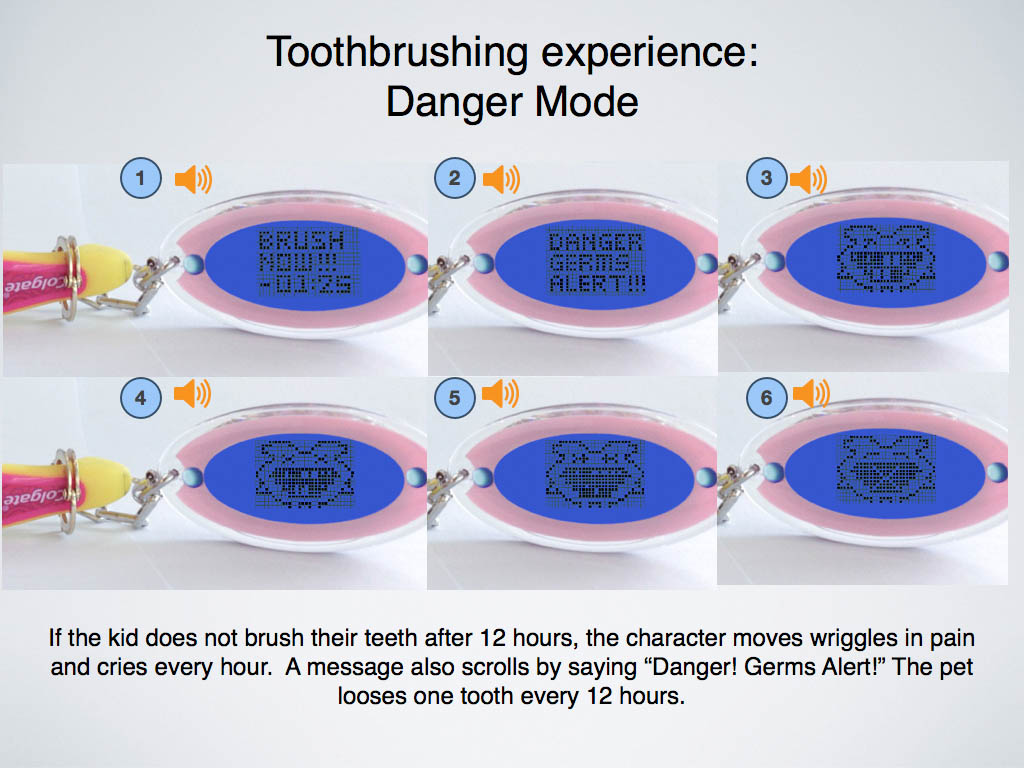 To increase repeat brushing.
Sam raises the bar by collaborating!
From Singapore, Sam explained the technical capabilities and user goals with product designers in Shanghai to create:
Three distinct directions
Each with unique form factors and visual directions.
One chosen function concept
With three stylistic variations modeled in 3D
RESULT:
The prototype was proposed to the client in Hong Kong.
TEAM:
Matthias Reisenberger & Chris Lahner: Product design and renderings.


Liang Hai Sheng:
Circuit board and sensor engineering.
Norman Chong: character illustration.
Confidential. Please do not forward.

Thank you for viewing my professional expertise and process.