BlackBarrett
Team: fashion editorial designer for web Sally Chung
The website for a diffusion and ready to wear menswear line by Neil Barrett.
The majority of BlackBarrett's market share existed in Japan but increasingly in other Asian countries as well. Club 21 purchased the license to distribute the brand in select markets and relaunched the website.
Initial mockup directions.
Full mockup with interaction options shown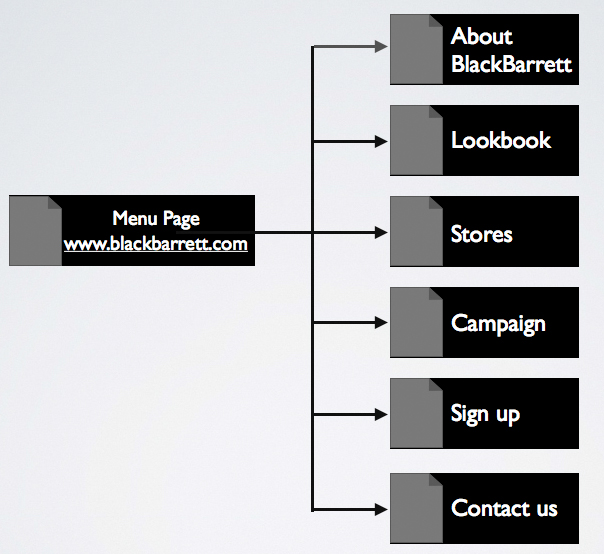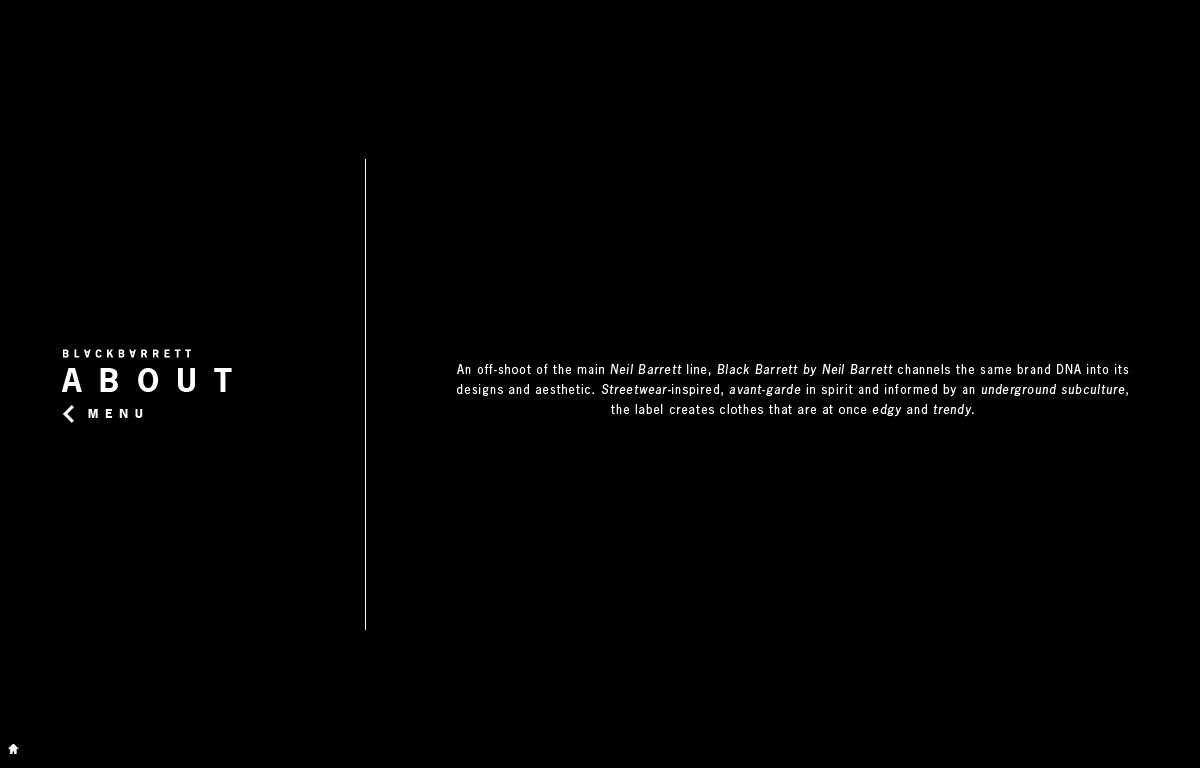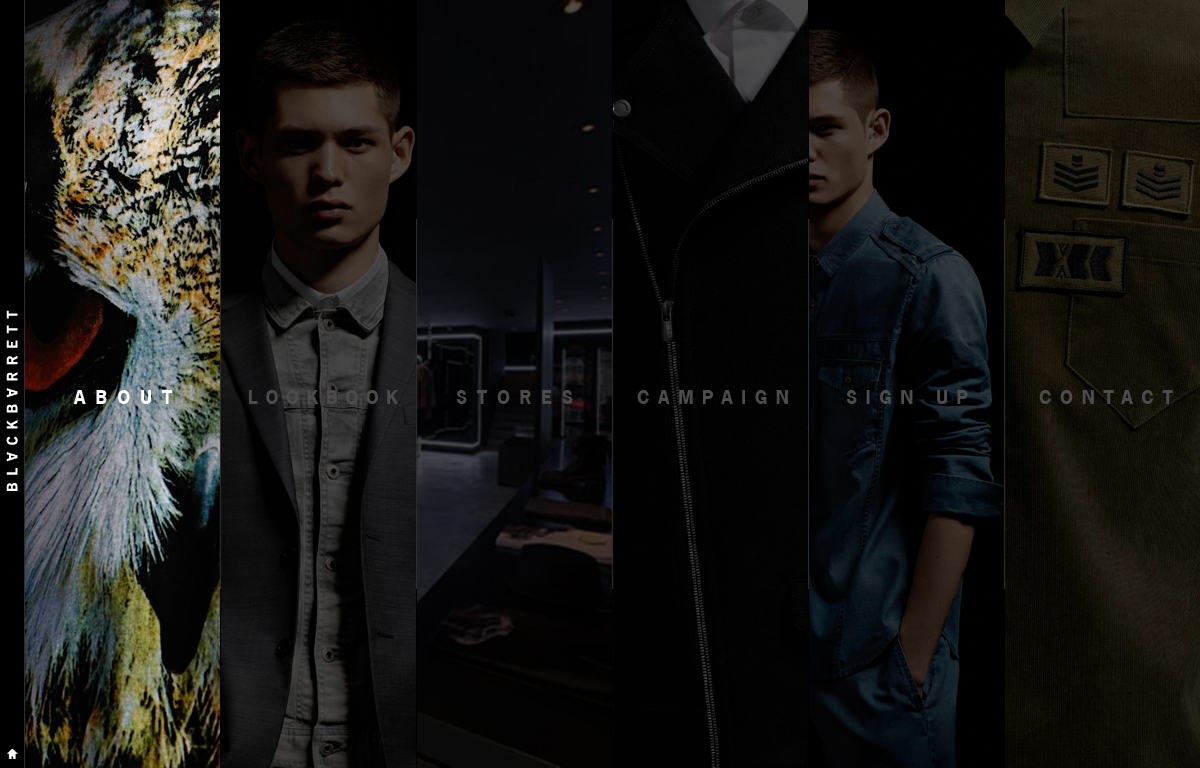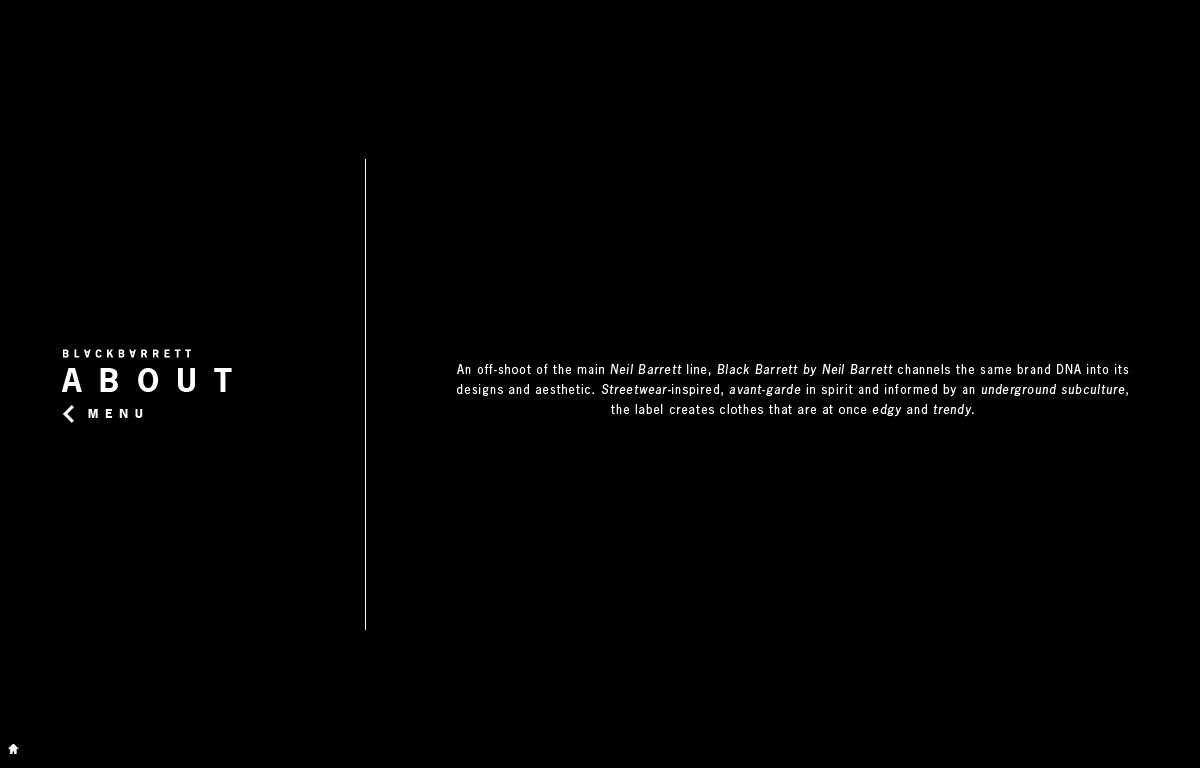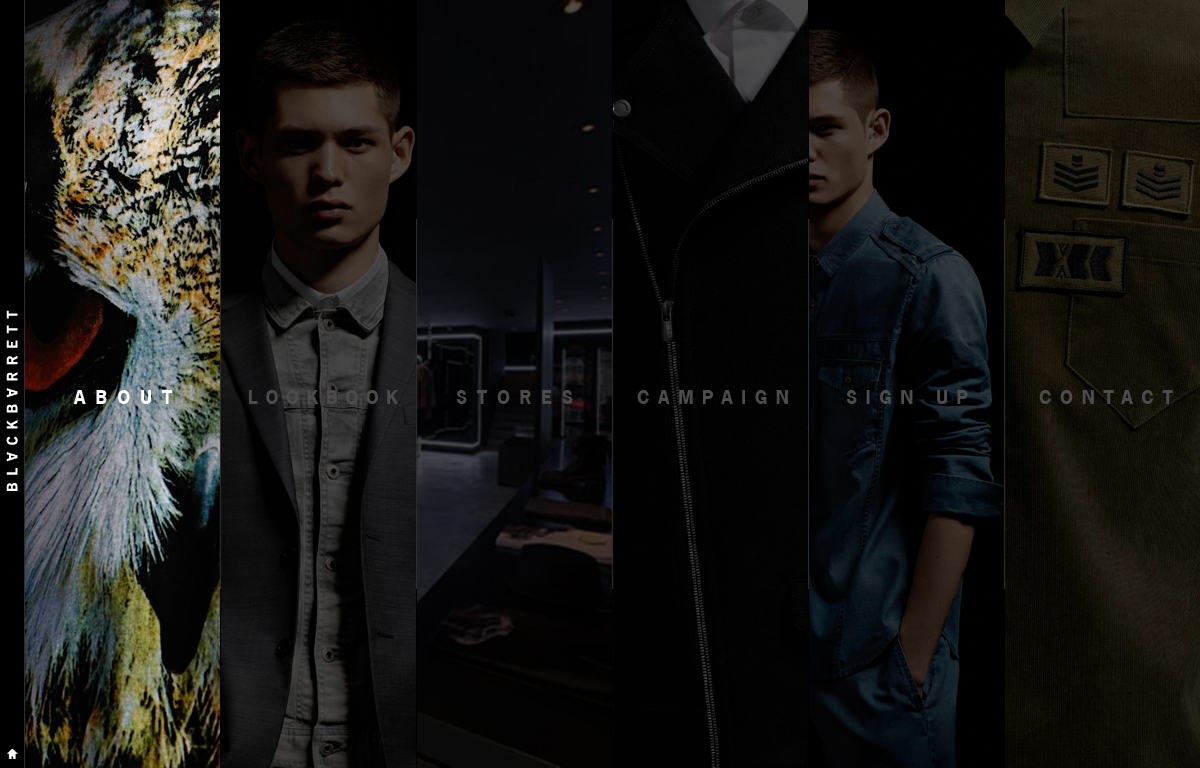 Client: Club21 PTE LTD (licensee of Black Barrett)