NIKE FOOTBALL - SPEED DROPS
Surprise & delight delivery FOR Super Bowl 50
Service, Activation, Systematic
SAM'S ROLE: Experience Designer
Objective
Celebrate Super Bowl 50 by surprising lucky Nike+ members with a pair of Vapor 2 Untouchables shoes. Hand delivered by an NFL player via Lamborghini.
Select moments from the user journey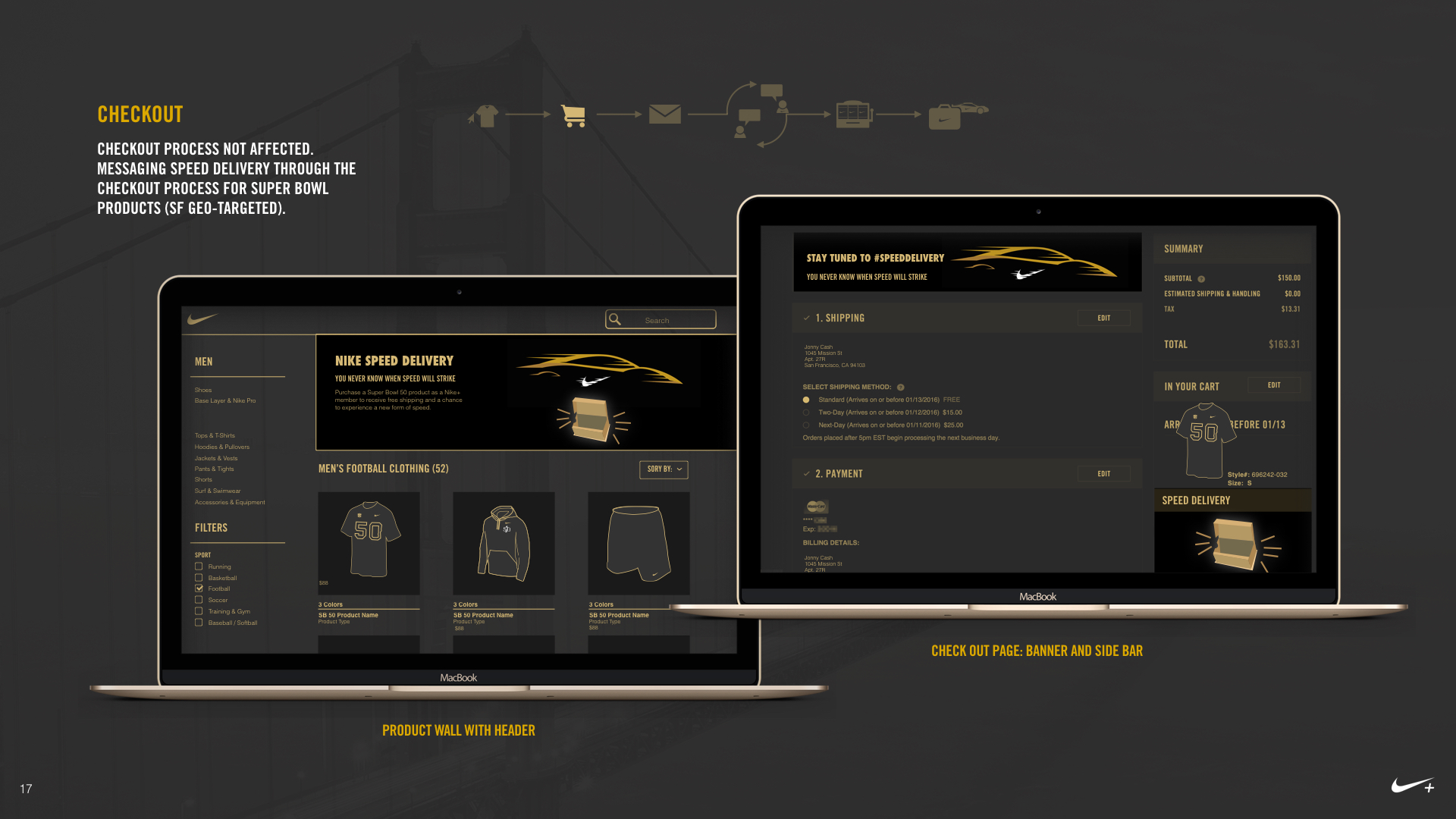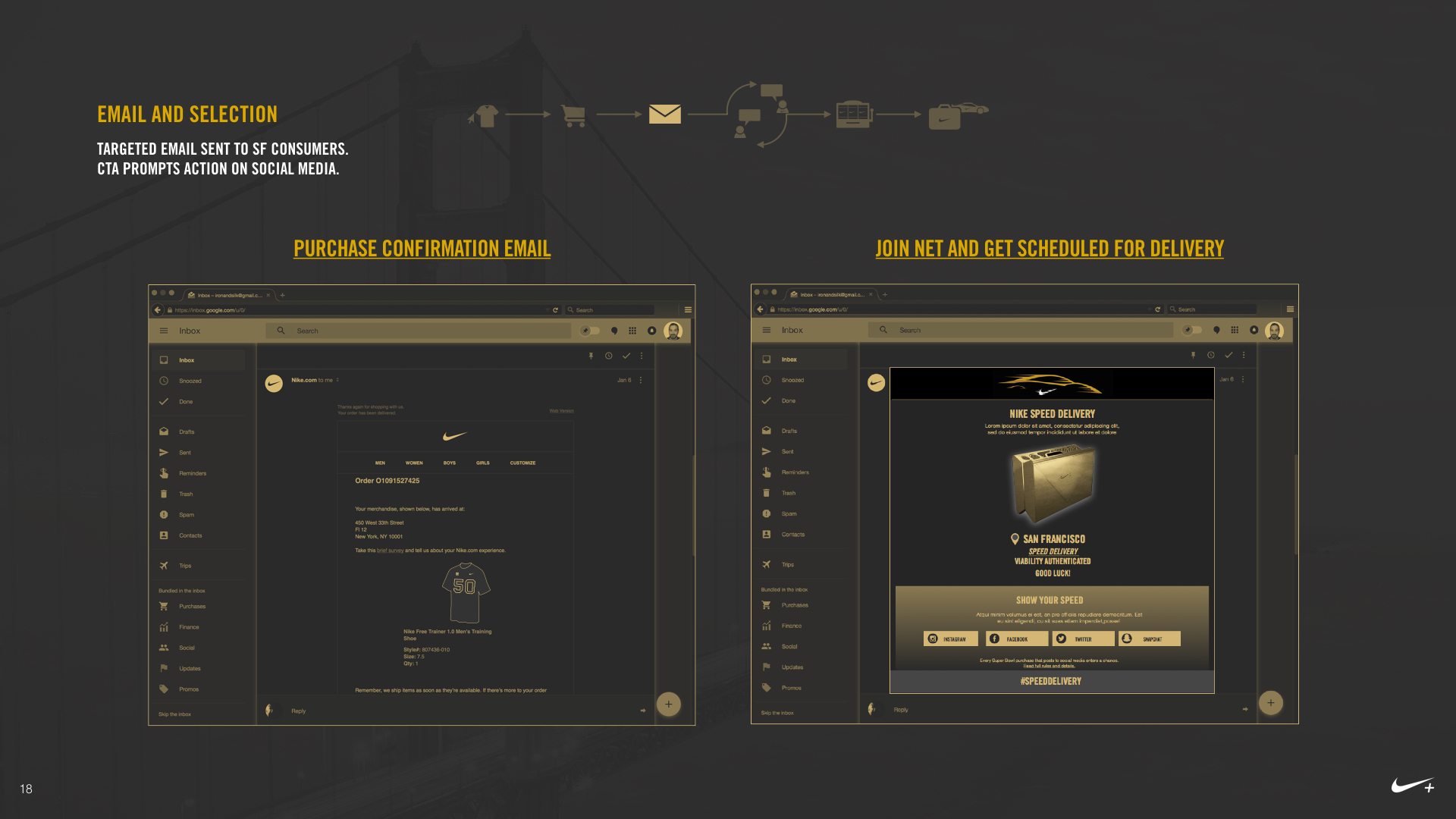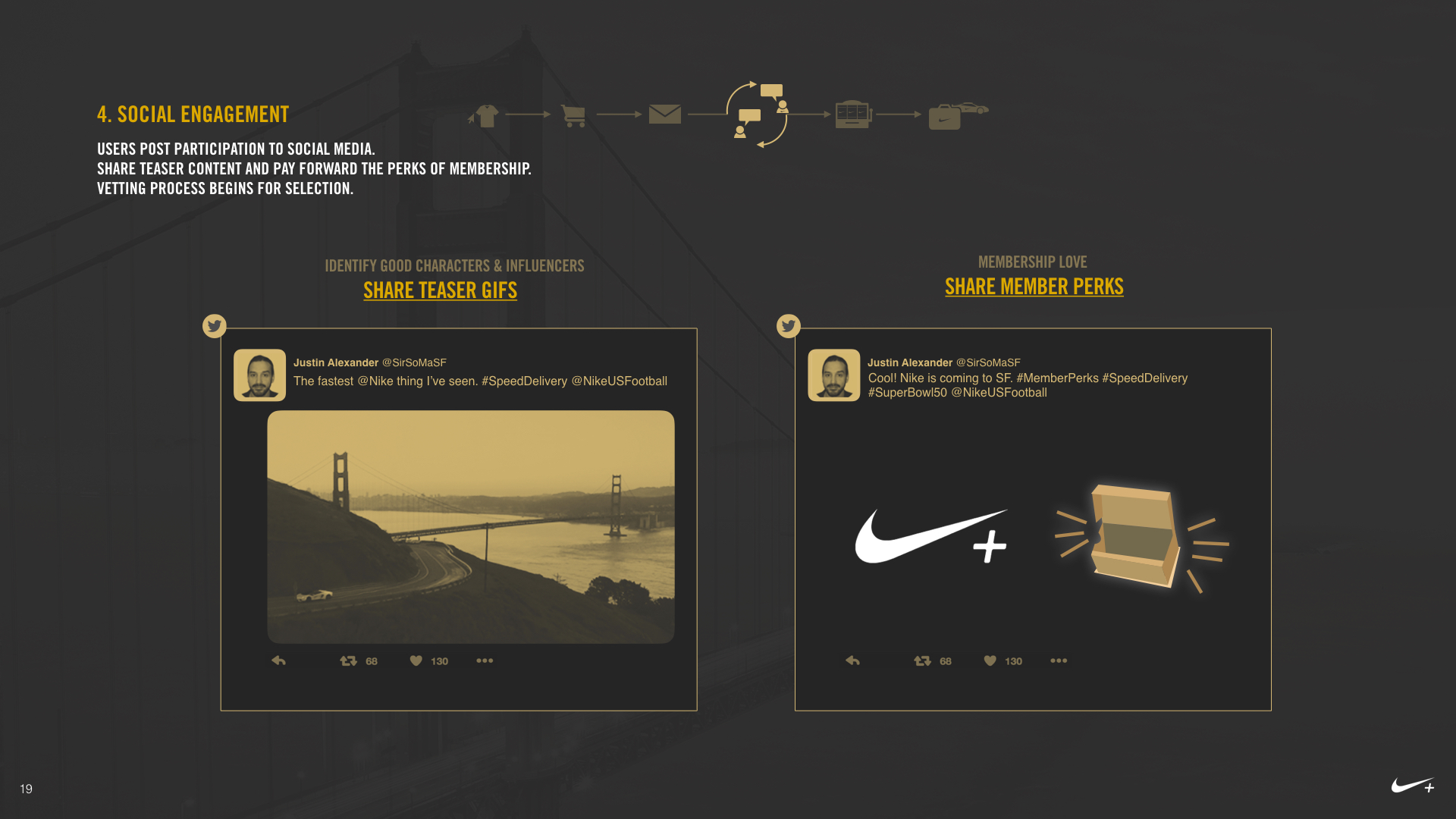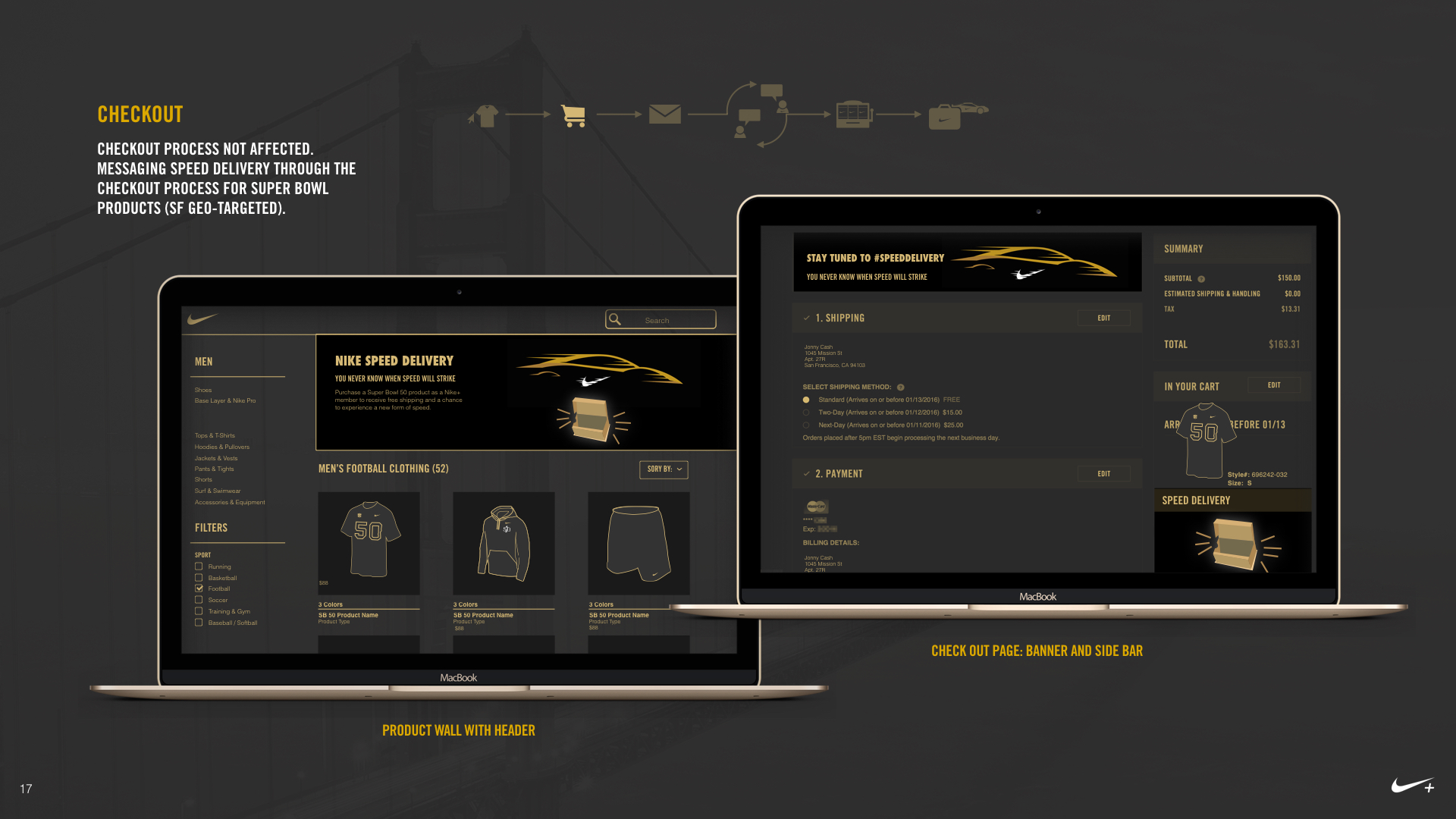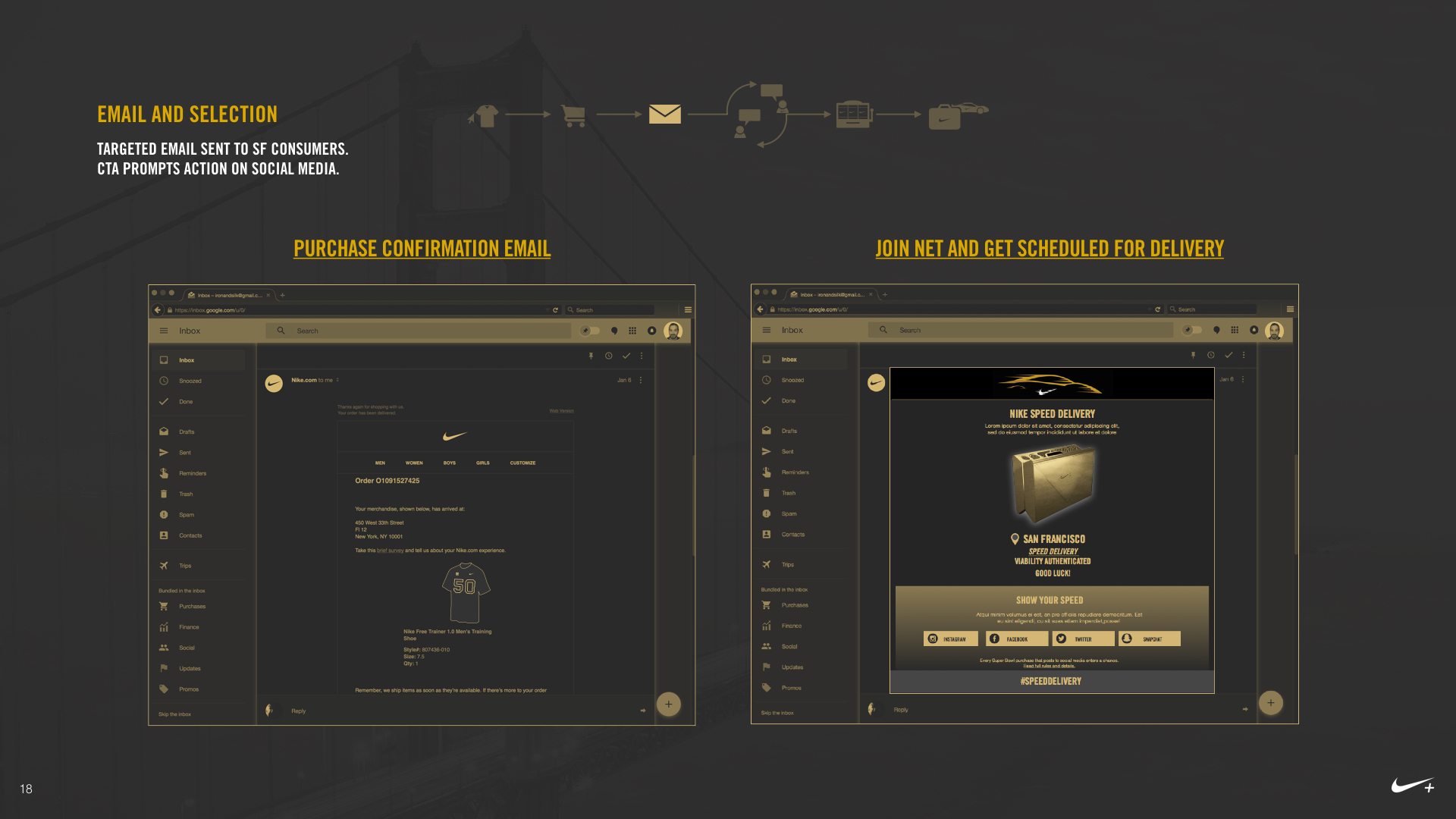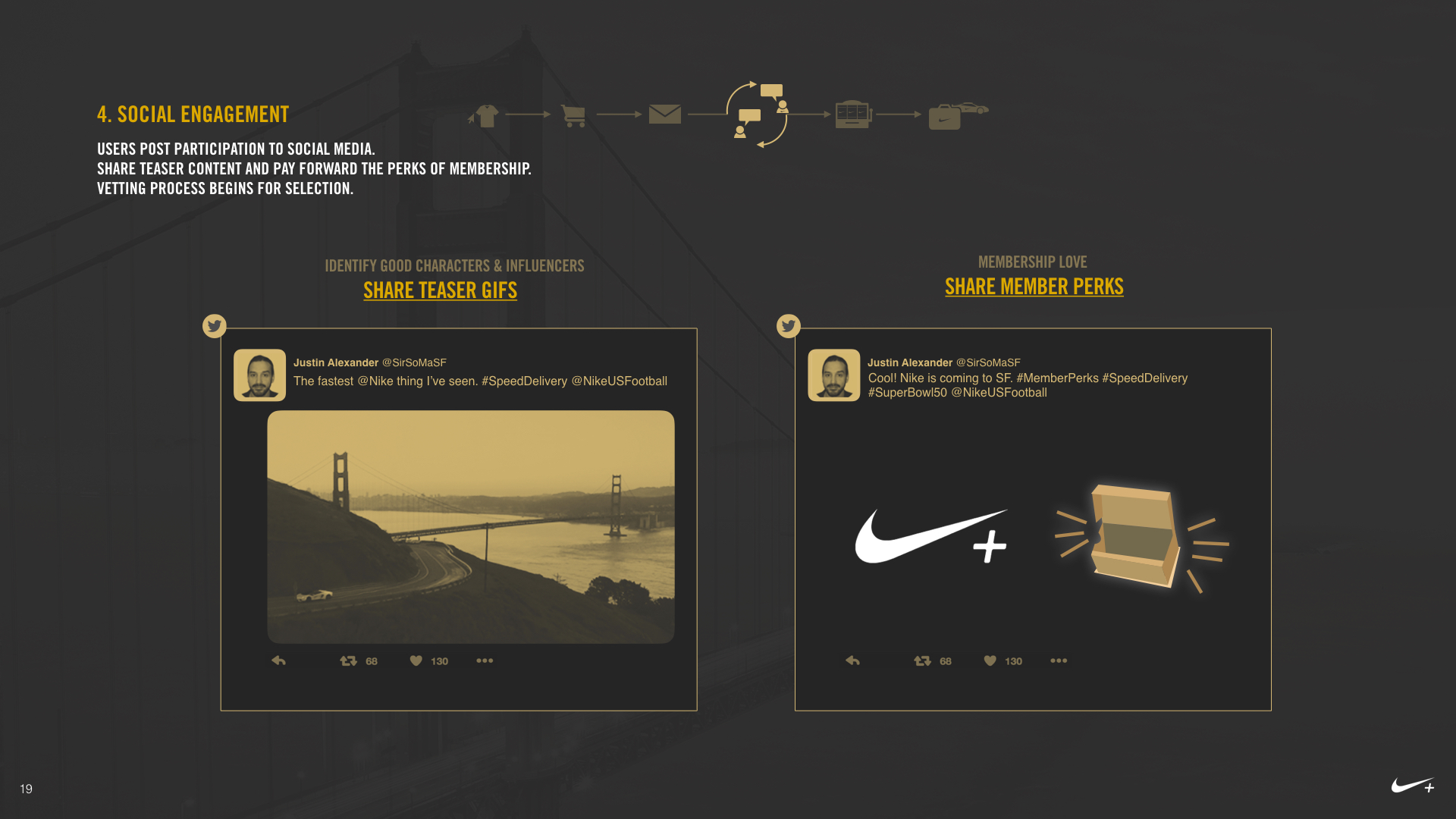 Key Challenge: Targeting e-commerce shoppers for delivery
Liaising with R/GA Portland's tech team, zipcode was highlighted as an existing data-point that could be leveraged to filter and identify users who purchased from San Francisco.
5 deliveries
via Lamborghini
95K+ views
on Facebook to date
2.5k likes
and reactions on Facebook to date