We see a large number of $502M and the term "virtual." But what is Improbable and why would a city-state's sovereign wealth fund invest?

"We believe that the next major phase in computing will be the emergence of large-scale virtual worlds which enrich human experience and change how we understand the real world. At Improbable we have spent the last few years building the foundational infrastructure for this vision," - Improbable Founder, Narula

Improbable has what they call "SpatialOS" a distributed operating system that runs in the cloud - to build virtual worlds and massive simulations.
 
"The next step:
Large scale simulation as a way of solving problems."

Emergent systems - the idea that our world, the cells in our bodies, the economy, the big infrastructure that we build together. They all represent millions of complex emergent systems.

If we really want to understand these systems, we have to
go a lot further than using machine learning and past data -
we need to learn to completely recreate these systems in their entirety.
- actually replicating entire cities on massive simulations building models of these networks that have never been possible before."
"Need to build new kinds of semi parallel systems that can make this stuff work."
"Need devs to: build new businesses and services that run on this"
 
"Improbable is exploring applications in:
city management
telecommunications
infrastructure and logistics,
cybersecurity,
transportation and traffic control

running autonomous vehicles.

the Internet of Things,
"has also seen interest in
medical applications,
economic modelling
and many other use cases.
Proofs of concept and pilot projects
Simulation of a UK city, with all of its infrastructure and services - making the backbone of that city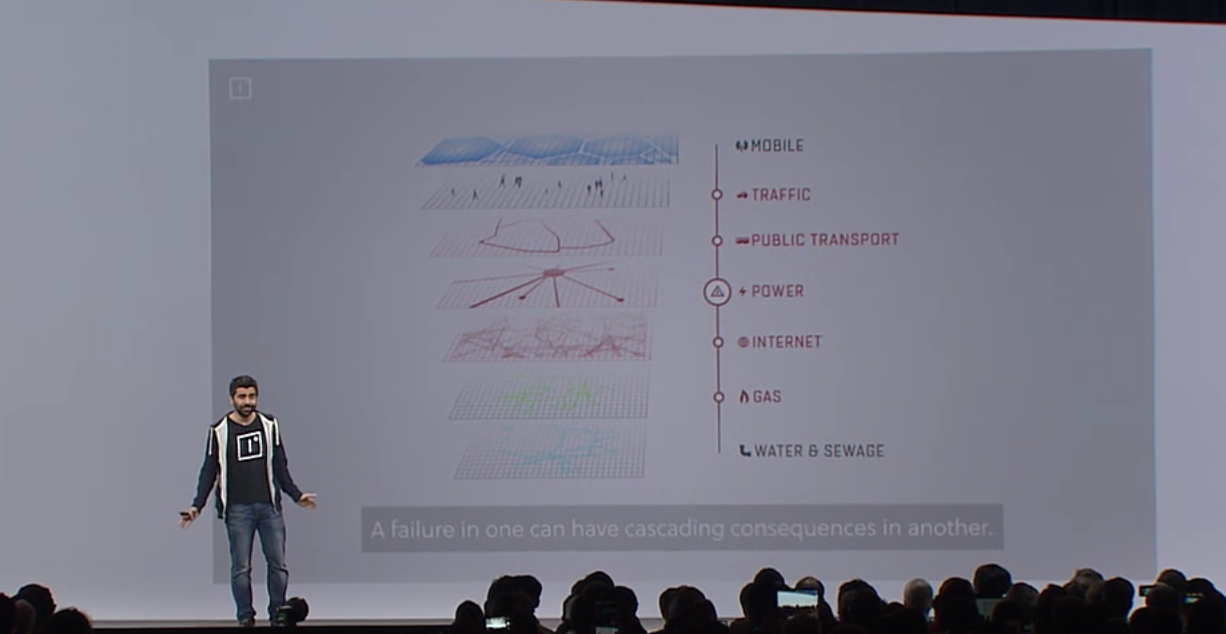 based on:
open-source map
traffic
gas and electricity
water and sewage
Internet and mobile connectivity data)."
When including the flow of natural resources, machine and human movement across the environment - this simulation is better described as a city's nervous system.
It is not just a simulation limited to representing the physical infrastructure, and communications networks. It is a model of how we as people behave with and within those systems.
Could this be used to simulate evacuation plans? Responses to nuclear disaster or infectious disease? (This shows why Singapore's sovereign wealth fund invested.)
I think because they can make persistent worlds. We can run them full time and explore infinite permutations of scenarios.
"The cloud is not going to be a zero sum game nor a closed ecosystem"

"Runs on Unity for visualization and interaction with the simulation."
"This is the future for how we're going to look at how all of the systems that are in our world operate. Not just looking at past data."

"Building reality scale simulations."

Note to Self on the System's Abstraction:
SpatialOS Runs on an entity component system like A-Frame.
But then they also have workers.
SpatialOS might not run with Unreal, but there are Unreal simulations from GDC that use Improbable.