To increase flexibility, a stretch must be held for at least two minutes.
This allows
muscles
to
relax
and
expand beyond
their current state.
The Breathe App allows you to:
+ reach the critical two minutes
+ consistently develop a routine into a behavior
+ extend beyond your limits
Achieving consistency of progress over extended time is key for behavior change.
 
Layered Information for Experience
The Journey is the Interface
Simplifying the Complex
Data Capture, information visualization
Breathing Data
VISUALIZING BREATHING PERFORMANCE FOR QUANTIFYING AND IMPROVING SELF.
WHY?
More oxygen increases bloodflow to the brain and body's muscles.
HOW? - distill DATA into:
+ a Breathing Pattern, making one's performance visible
+ visually responsive output (see next section).
DATA VISUALIZATION SYSTEM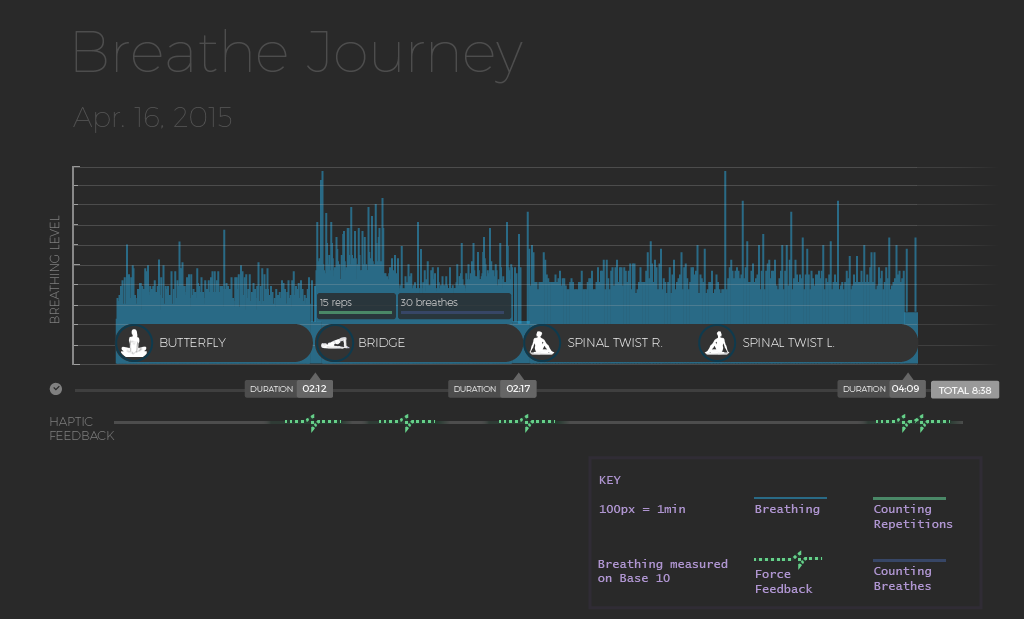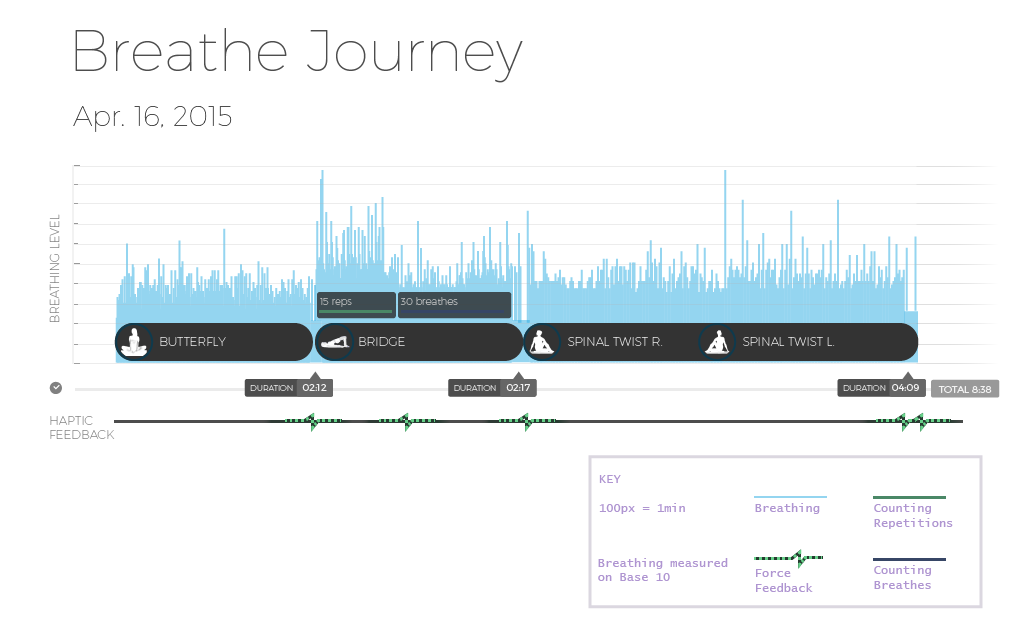 HANDS FREE
Focus on stretching your muscles.
Not stretching your attention.
Output:
o: breathing pattern (dynamic data-visualization)
o: avatar's saturation moves with your breathing
o: longer musical notes on exhale to extend your breath out
o: data visualization of your ability to stay still or count repetitions
INPUT:
i: self for quantified self to be a better self
Input:
i: Breathing pattern [mic]


i: Motion [gyroscope]
OUTPUT:
o: Haptic feedback [taptic engine] upon completion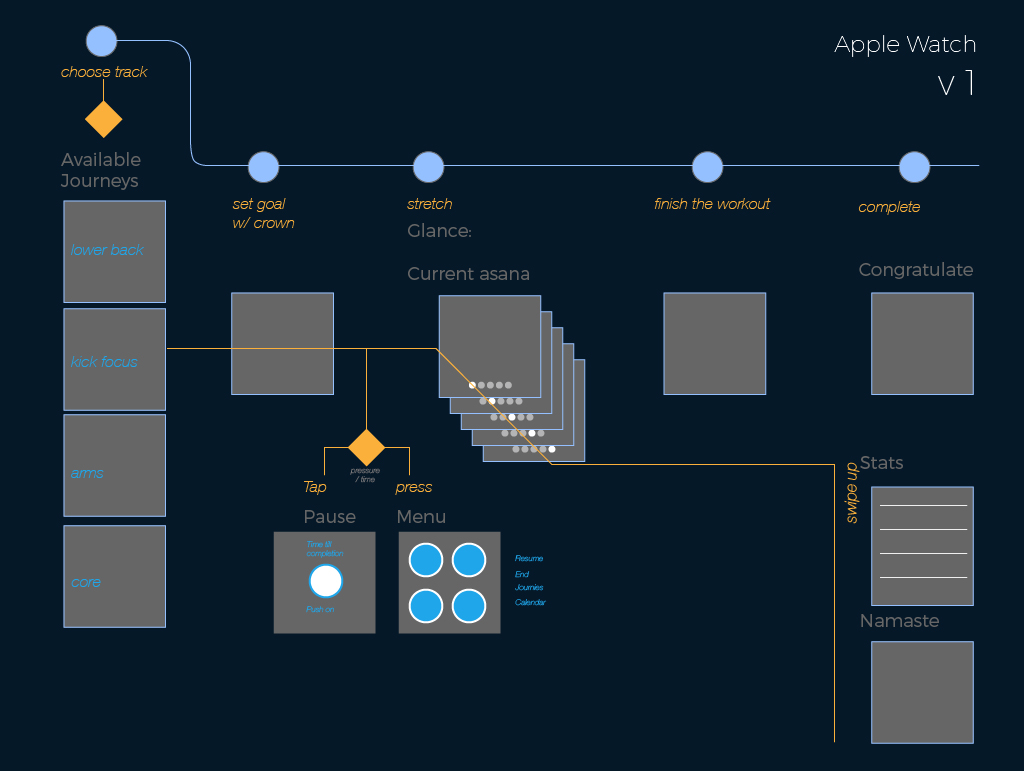 interactive iPad prototype v1
Who in particular?
Health conscious people that want to commit to:
+ FLEXIBILITY
+ For adopting a yoga practice
+ Increase performance in another sport
+ The yin to the yang of weight lifting
+ INJURY RECOVERY
+ Stretching sore muscles
+ Complimenting physical therapy
+ Physical rehabilitation
+ FITNESS
+ Aerobic exercise
+ Increased musculature
+ Non-impact bearing body weight challenge
 
Real people to develop research based personas, understand the art of stretching and the industry of health.
Style: Resistance Stretching
Former Olympic swim coach
Teaches in: Catskills <> NY
Style: Yoga
Former NFL Patriot
Reach your limits
and surpass them